I was talking with my wife last night about scary movies. Carrie came up. I said didn't understand what scared her about it because I saw Carrie as a revenge/comeuppance story, not a horror movie. Then she stared at me, horrified. And I asked what I could say next that wouldn't end with me sleeping on the couch.
Because Carrie is a powerful moment in story-telling. Maybe not the strongest, but definitely a pulse. It jumpstarts Stephen King's influence in horror and he's no stranger to the "revenge" plot. He also wrote Rage (which literally is about a disenfranchised student taking over a classroom with a gun) and Roadwork (a man massacres the construction team bulldozing his house because of the gub'mint) and The Running Man and Thinner.
The movie, some say, surpasses the book. It's one of the top films of its decade, got Oscar noms, and is known for the best jump scare in cinema ever. Without it, there's no Heathers or Better Off Dead.
Also, keep in mind, this is way before Columbine, when high school mass murder became a national pastime. Carrie came out forty-five years ago. The book two years before that. The original idea far before that, probably in the sixties. (And the musical in 1988, but we don't talk about that.)
But here's the question: did Carrie White do right or wrong? Was she justified in killing her entire high school class?
BULLYING – WHAT DO YOU DO WHEN NO ONE CARES
On the surface, it seems the answer is "no". Carrie's retribution goes too far for what they did to her. No matter the situation, no one has the right to take someone else's life away (unless it's immediate self-defense).
But what is Carrie supposed to do? What are her options? Is she supposed to talk to them? Sit each girl down and tell them how they hurt her feelings?
Or is she just supposed to endure it until she gets out of high school? Just "take it like a man"? As if this is some punishment she deserves.
Because there is no good solution to dealing with bullies. This article tells it better than I can, but it outlines what you already know. Tell an adult? What are they going to do? Walk with you 24/7? Get the law involved? There're no laws regarding bullying. Kids are left to fend for their own.
Look at the catalyst event–the gym teacher punishes the bullies, which motivates them to seek revenge. Not on the teachers who took away their prom tickets, but on Carrie. You can't drill empathy with push-ups. The principal can't even get Carrie's name right–keeps calling her "Cassie".
Ignoring bullies doesn't make them go away. Either they know they're getting to you (because you've been told to "just ignore it") or they don't care about a reaction–they do it for their own self-gratification. You can't run away. Certainly Carrie can't, being A) a teenager B) having no money C) having an overbearing mom. In fact, Carrie's worst fear is living the rest of her life with her mother, gaining weight, getting lonelier & lonelier.
You can't fight back. Think about it–did any fight you have in high school resolve the situation? For one thing, that's just not "how it's done" in the girls' world of 1974. For another, you might not win. For another another, there will be consequences. There's the possibility of a permanent injury for one (one of my HS teachers told a story about a kid in a fight whose eye was hanging out of its socket, dangling by the optic nerve). For another, both of you get punished. Because no one cares to dig deeper into who started the fight or why it came about.
In Carrie, we are witness to two major incidents of bullying. One is where they throw the tampons at her in the shower. The other is the bucket of blood at the prom. But we can presume there were many many more incidents before this, given everyone's behavior and the "carte blanche" the school gives them, given they fail to recognize any wrong-doing. "Girls will be girls."
But bullying is insidious. It's only been recognized as a problem recently, thanks to Columbine, various other school shootings, and documentaries like "Bully".
Keep in mind bullying is not about power, it's about pride. Pride is the domination of the self over others*. The bullies' pride comes from believing that they are not lowlifes like Carrie. They reinforce that by abusing her and the lack of consequences of that abuse proves they were right. Until consequences come. But rather than accept them, the bullies double down so their beliefs don't have to change.
*In fact, all sins are about power and abuse of it.
Gluttony – power over sustenance/nutrients/abundance (the consumption of food when you don't need it is a demonstration of power over those who have no food)
Anger – power over the power of others (e.g. power over those you hate, either those above you on the totem pole, like politicians, or below you, like immigrants or other races)
Sloth – power over lack of action (a.k.a. the power of choosing to do nothing)
Pride- power over the self and others' perception of yourself
Greed – power over material objects
Envy – giving power over external desires
Lust – giving power to internal desires
And you now know the acronym I use to remember the seven deadly sins — GASP GEL.
King was remarkably prescient about all this. But was that his intention?
THE KING'S INTENT
Carrie (the character) is partially based on a real-life girl Stephen King knew in elementary school. A "peculiar girl from a peculiar family". A girl everyone wanted to stay in her station.
"[T]he girl had one change of clothes for the entire school year, and all the other kids made fun of her. I have a very clear memory of the day she came to school with a new outfit she'd bought herself. She was a plain-looking country girl, but she'd changed the black skirt and white blouse – which was all anybody had ever seen her in – for a bright-colored checkered blouse with puffed sleeves and a skirt that was fashionable at the time. And everybody made worse fun of her because nobody wanted to see her change the mold."

From "On Writing", I think
What do you do with that? What are you supposed to do when society itself won't let you up? They make fun of your clothes, but when get better ones, they treat you worse.
That's the character. What about the plot? Strangely, fear of student-led mass murder was not the original theme. In Danse Macabre, King says:
"Carrie is largely about how women find their own channels of power and what men fear about women and women's sexuality… which is only to say that, writing the book in 1973, I was fully aware of what Women's Liberation implied for me and others of my sex. The book is, in its more adult implications, an uneasy masculine shrinking from a future of female equality."

"Danse Macabre"
I take that to mean the fear factor is men's anxiety of women getting power (remember — this is the seventies). What happens when girls realize they are women. What if they pull the whole rotten society down? It's a worst-case scenario, but that's what horror movies do. This means Carrie's actions are justified if you think the world tree needs its misogynist branches severely pruned.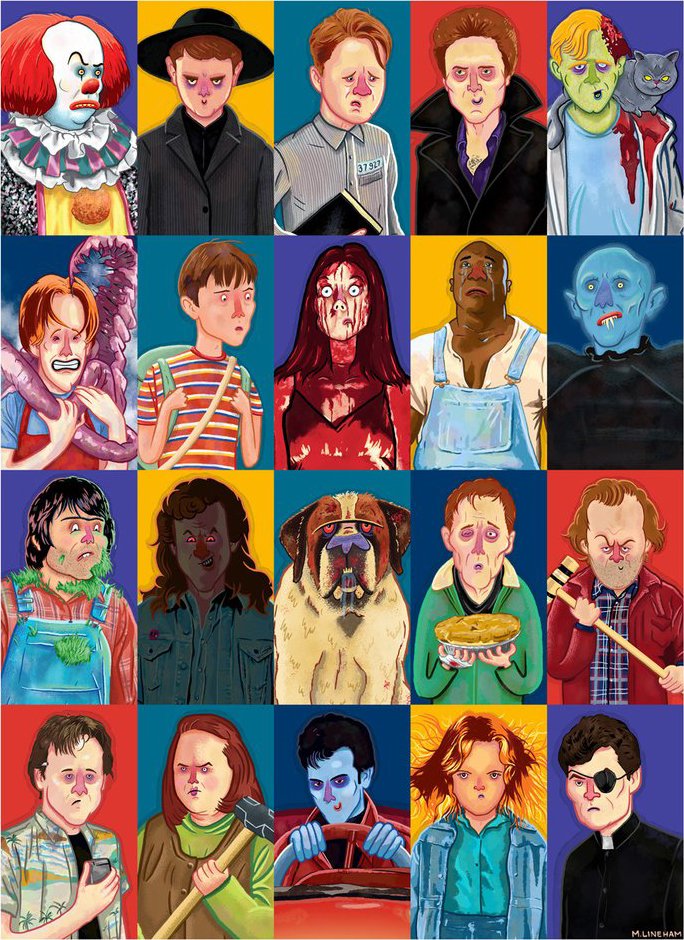 Often, King's stories are about monsters all around. In Pet Sematary, it's not the people coming back to life, it's the people who bury them there in the first place because they can't deal with their grief. In The Stand, it's not the virus, it's the psychos and selfish ones left (as in any apocalypse story). In It, it's not Pennywise the Clown, it's the adults of Derry that cause the fear that Pennywise exploits (okay maybe it's a little bit Pennywise). My point is, there's no one you can turn a blind eye to.
Which means we have to determine what kind of story this is to glean its meaning. In Save the Cat, there's no category for vengeance stories. It's not a Golden Fleece or Whydunit or an Institutionalized. Revenge, as a motivation, can fit into any category.
SAVE THE TELEKINETIC CAT
I can't decide whether what Carrie is a Superhero story, an Out of the Bottle story, or Rites of Passage.
Superhero stories have three key elements: a special power, a nemesis, and a curse.
The special power is obviously telekinesis. She didn't have to work for it, but she does have to learn how to use it. Some clues imply that her emotional trauma causes the power to manifest, but there's no firm evidence.
This emotional trauma is the curse she must suffer for having these powers. You could say it's the curse of womanhood, since getting her period is what triggers her powers. But bullying is what she has to put up with, like Harry Potter being hunted by Voldemort or Superman having to balance his alien/human life. The difference is Carrie succumbs to this curse. With great power comes great responsibility not to kill your entire high school.
The king bully, the nemesis, is her mother. She's supposed to be Carrie's salvation, but instead, she directly hammers her back down whenever she shows an inkling of rebellion. She represents the "old way" of woman, that they must be disciplined and subservient and everything is sinful. But here's her daughter going out with boys and wearing make-up and doing all these progressive things. She lacks faith in her daughter.
This lack of faith drives the nemesis to destroy the hero. (That's why she's so mean–if Carrie's mother really believed she was right, she wouldn't need to tyrannize Carrie to prove it.) And when Carrie fights back, that faith is shattered. The only recourse is to kill her.
But Out of the Bottle has similar elements: a hero deserving of magic, a spell, and a lesson to learn.
Carrie, our hero definitely deserves her magic–she's been powerless all her life, at school and at home. Her telekinesis forms part of her "B story" as she learns about the new world where she has clout. How she came by these powers is irrelevant. (Someone somewhere mentions genes, but who cares. It's what do you do with it that's important.)
And finally is the lesson. Carrie learns two. First is at the prom: humans gonna human. Her mom was right–they were all gonna laugh at her after all. So there was no point in reaching for something she was never going to get.
But then her mom tries to kill her, so her way certainly isn't it (the second lesson). Therefore the only solution is take herself out–she can't live in a world that doesn't allow her to, similar to Terminator 2: Judgement Day or the deleted ending of The Butterfly Effect.
(Fun fact: in the movie, she telekinetically collapses the house on herself. In the book and 2013 remake, she summons a meteor storm that crushes her house, like some Final Fantasy spell.)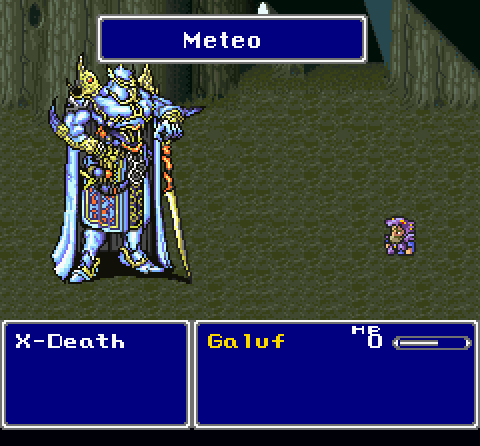 Then I looked up Rites of Passage. That includes a life problem (a universal challenge that's an unavoidable part of life — in this case, high school), attacking the problem in the wrong way (trusting others like Tommy and Sue, letting them build up her confidence, ignoring the warnings of her mother, which all lead to Carrie murdering four hundred people) and acceptance (a solution to dealing with this stage in life… which, in this case, is Carrie's suicide. There is no place in the world for her to be happy, so she destroys herself).
It's all about what key elements are most at the forefront. I don't think it's Superhero because Carrie is not about sacrificing personal comfort to become the people's champion. And if it's Rites of Passage, the lesson is pretty bleak. That means it's thematically about wish fulfillment.
WISH FULFILLMENT
There aren't too many good movies where it's all about the hero taking revenge. It's too hard to make a hero sympathetic who's committing murder left and right. That's the villain's rag. Thus they're relegated to one of two types.
Right-leaning shoot-em-ups: Death Wish, John Wick, Road House, or Joker
Comic book levels of ridiculousness: Kill Bill, I Spit On Your Grave, or Oldboy
Maybe The Princess Bride's squeaks out, but Inigo Montoya is a supporting character. I did come across one recently that I loved: Promising Young Woman. It's not a conservative fantasy or a cartoonish romp. What does this mean for cinema? I don't know. And I'm getting sidetracked.
Carrie is a tragic hero, like Sweeney Todd or Hamlet. Their killing's okay because they seek justice where no justice can come. Hamlet's murdering uncle is king so there's no way he's going to trial. Same for Judge Turpin. There's no fairness in this world, so we have to get it where we can. Because secretly, we want all bad guys dead. We just don't want to bloody our hands to do it.
Don't believe me? Heroes kill people all the time, you just turn a blind eye to it. Batman leg grabs a guy like Sonya Blade in Mortal Kombat, cracks his head into a bell, then throws him down an 800-foot cathedral shaft. What are you going to say? Gravity killed him?
Then in the fourth movie (Batman & Robin) he throws a bunch of Two-Face's coins up in the air while he's precariously balanced on a girder. And of course, Two-Face stumbles and plummets to his death. Like, what did Batman think was going to happen when he did that?
That seems to be the go-to way that cinema gets rid of bad guys without making the hero tread those murky moral waters. Spider-man could have totally grabbed the guy who fell out the window.
The whole theme of Captain America: Civil War is the Sokovia Accords — heroes are making too much collateral damage and people are dying. It's accidental, but it brings up the question of whether the Avengers have too much power.
Heroes like Deadpool, Wolverine, and The Punisher act realistic to their villains. Because not everyone deserves to live. These people aren't going to have some kind of redemption day. But Superman twists Zod's neck as he's about to laser a lobby full of people and everyone loses their minds. The audience wants to have it both ways.
The whole crux of the "Under the Red Hood" comic arc in Batman is that Jason Todd (Robin), who was literally killed by the Joker, is pissed that Batman keeps letting Joker live. It's just a perpetual cycle of he's arrested, he escapes and kills people, he's arrested, he escapes and kills people. One might argue the justice system is letting him out, but the whole point of Batman is that he can operate outside the broken system of justice. That's the point of any superhero. (Related article: Why Can't Superheroes Kill?)
I swear I'm trying to relate this back to Carrie.
My point is heroes get this "pass" because deep down, we know not all life is sacred. You know it and I know it. Do cops think life is sacred? Certainly not the black ones. Do you think the terrorists from 9/11 believed life was sacred?
Do you think the terrorists' lives themselves were sacred? Let me ask you this: if you had the chance to save Mohamed Atta's life right before his hijacked American Airlines Flight 11 crashed into the North Tower of the World Trade Center, would you do it? I can guess your answer. (And no, you can't save him so he stands trial–he's teleported to an African savannah or somewhere he's safe and out of jurisdiction).
So if heroes don't think all life is sacred, why should Carrie? Why should you?
All these people are the worst kind of people (like I said–King writes about monsters upon monsters). Chris Hargensen and Billy Nolan aren't going to be missed. They're not on their way to promising careers as doctors. Hell, not even good enough to be TikTok influencers (if that was a thing at the time).
All of them (except Sue, who becomes the final girl), take great delight in the misery of Carrie. At different degrees, sure, but they do it. And taking pleasure from someone else's pain is the definition of evil. It's not whether they deserve to die, it's whether they deserve to live.
VENGEANCE
You simply can't go through what Carrie went through and come out the other side a normal upstanding young woman.
Through the story, Carrie goes from the lowest point in her life to the happiest. She starts by cowering naked in a corner of the shower, at her most vulnerable, being abused and assaulted by people who are supposed to be her friends and peers
At the end, she's on a date with the cutest boy in school, dancing, dressed and beautiful like the girls she wants to be like. There she is on stage, crowned as prom queen. Everyone loves and praises her. It's like a dizzying dream.
Then it's all taken out from her. She's standing in front of everyone, covered in blood, like she was before. They've all gone from cherishing her to laughing at her. She's right back where she started in the shower. You can't go from the best moment in your life to the worst so quickly and not expect something to snap. The human mind simply isn't fixed for that.
I read something in a book recently that sums this up perfectly.
"[H]uman beings have limits. And you can say all you want about the world being unfair and people rising above the atrocities done to them, but everyone is different. Some are hard as steel, but some are fragile, and you never know which one you're going to get."

-from Memory Man by David Baldacci
But…
The thing about vengeance is you can't stop. It gets bigger and bigger until it takes out everyone. Maybe that's why Batman keeps dissuading Robin from killing Two-Face in Batman & Robin. Maybe that's why he has his vow against killing. Because once he jumps into that abyss, there's no jumping back out. It destroys your ability to differentiate the guilty from the innocent. As suddenly everyone looks like they were part of the crime.
"The person who pursues revenge should dig two graves."

Old proverb
So Carrie is like a shockwave. First, she takes out those who were mean to her. The ones who wronged her. Then those who laughed at her. Then everyone.
It's like a rolling boulder. And the only way to stop it is to run in front and get killed. That's why so many vengeance plots end with the protagonist dying at the same time. (e.g. Ravenous, The War of the Roses, Thelma & Louise, Gladiator, The Prestige, The Hateful Eight. Oh, spoilers.)
Add some temporary insanity to that, and you have a gym full of high school student soup. He who fights monsters must ensure they do not become one themself.
The sad thing is, if Carrie had done nothing and waited until she could get out of the crap town she was in, the crap high school, the crap house, the crap life, things might have gotten better for her. But when you're pushed against the wall like that, with no ways to answer back, how do you act? You might say Carrie acted wrong. I say "what options did she have?"
What Carrie did wasn't right. But if I was on the jury at her trial, I would vote "not guilty."