While I was reading this last bunch of books, I left a few unfinished. Strange thing is, I've been trying to "unfinish" more books. It's a combination of Sunk Cost fallacy and obligation (for instance, if my wife's reading something for her book club). Some I've stopped because they were boring. Sometimes I just didn't relate to the material. Bad Feminist by Roxane Gay was the book that made me realize everyone has a different motivation for why they read, and what mine is.
I don't read to learn or experience diversity. I don't read to see other worlds than my own, either on my planet or imaginary. Those are nice benefits, but it's not my primary motivation.
I read to feel less alone. All my favorite books have been about people like me.
John Green said "I read because I am trapped in my one brain in my one body in this one place and I read to escape that prison." Now you could interpret that to mean "I read to experience diversity" or "I read to live other lives" or "to see worlds other than my own". But for me, I realized, it means I read to be less lonely with others.
I feel like I am a person who has few other people like him out there in the world (see "The Inability to Make Friends" and "The Inability to Make Friends Part 2").
I read to know there are other people out there like me who feel things like I do, in strange ways like I do, who see what's wrong and right with the world in the same way I do. My favorite books are "The Perks of Being a Wallflower" and "The Astonishing Adventures of Fanboy and Goth Girl" and "You're Never Weird on the Internet" and "Jumper" and "Looking for Alaska" and "Eleanor and Park" and "The Boy Who Couldn't Sleep and Never Had To". I like the books where I wish I was friends with the characters. So we could be less lonely together. I call this the "Fade to Black" effect.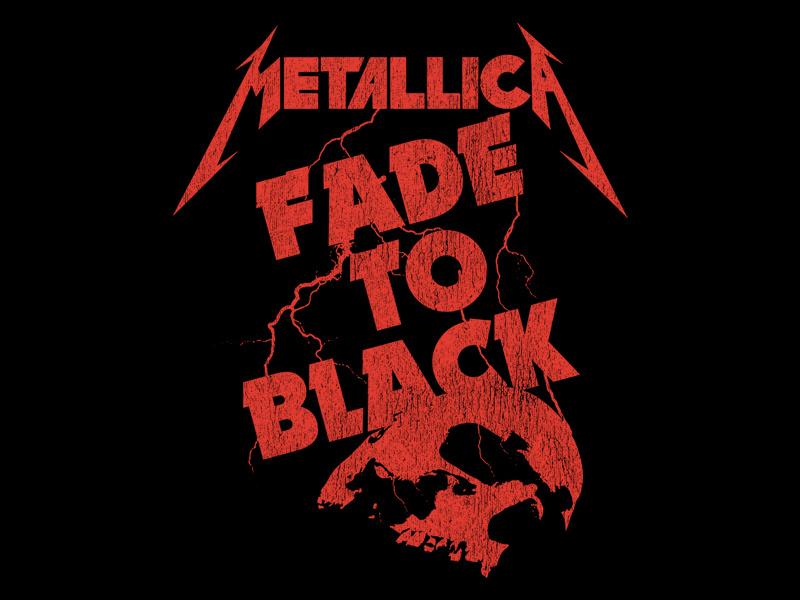 In 1984, Metallica released a song called "Fade to Black". You probably know it. If you don't, it's a heavy metal power ballad. Pretty melancholic, pretty lugubrious, with lyrics revolving around death and suicide. The producers didn't want them to release it as a single–they thought it was too depressing and would cause deaths.
But it had the opposite effect. Hearing about someone feeling the same way, going through the same thing you are, for some reason that makes you feel better. Maybe it's because you don't feel so alone.
"It's a suicide song, and we got a lot of flak for it, as if kids were killing themselves because of the song. But we also got hundreds of letters from kids telling us how they related to the song and that it made them feel better."

-James Hetfield
And that's the reason I read. Trying to find someone out there, even if it's fictional. If you don't have any friends in real life, you have to go to fiction. Paul Theroux said "fiction gives us the second chance that life denies us."